Nike: Did they 'Just Do It' or 'Just Lose It'?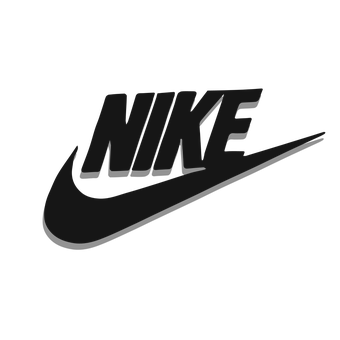 Hang on for a minute...we're trying to find some more stories you might like.
Just when it seemed like ex-NFL quarterback Colin Kaepernick had escaped the controversies surrounding his protesting, he was brought back into the spotlight as Nike made him the face of their 30th anniversary "Just Do It" ad campaign. Despite the drama, Nike's decision is worthy of admiration.
Kaepernick's controversy stems from his persistence to protest what he believes are racial injustices in America. During the pre-game playing of the National Anthem during his NFL career, he elected to kneel instead of standing with his teammates. His form of protesting was simple, yet effective, and soon enough athletes from across the nation were participating in his movement. The issue of racial injustice in America is a controversial topic, so there is no surprise that his protesting methods sparked outrage among many Americans. Former NFL quarterback Boomer Esiason called it, "one of the most disgraceful plays [he's] seen by a professional athlete on the field of play." Similarly, Sergeant Robert Bartlett, a military veteran, told Fox News that supporting his actions is a "continuation of voting for communism." While both of them have the right to disagree with Kaepernick, it is essential to listen to Kaepernick himself. In a 2016 post-game interview with NFL Network, he stated his reasoning behind his protests. "I'm seeing things happen to people who don't have a voice," he told reporters. "People that don't have a platform to talk and have their voice heard and affect change. So I'm in the position where I can do that, and I'm going to do that for the people that can't." From his response, it is clear that his motives and actions to stand up for others are in accord with Nike's new advertising tagline: "Believe in something. Even if it means sacrificing everything."
Of even greater importance, Nike is not the first company to take a stand on today's issues. In fact, more and more major companies have emerged to show support for social problems. In the wake of President Donald Trump's 2017 refugee ban, Starbucks CEO Howard Schultz committed to hiring 10,000 refugees over the next five years in order to help the worldwide refugee issue. Additionally, both Apple and Facebook's CEO's used their platforms to voice out against Trump's policies. Later that May, luxury jewelery company Tiffany & Co. joined the social movement when they posted an advertisement in support of America's participation in the Paris Climate Agreement. Nike is simply following its fellow industries by making its contribution toward helping push society forward. In doing so, they have gained many supporters and opposers of their stance. It was a big risk because a lot of people ended up disagreeing with their decisions; however, one thing is certain. Nike's advertising is permitted because they have the right to publicly support whichever cause they want. Even President Donald Trump agrees. When USA Today asked for his opinion on Nike's campaign, he told reporters, "It is what this country is all about, that you have certain freedoms to do things that other people think you shouldn't do." With our nation's leader approving Nike's decision, shouldn't we all?
Finally, Nike's campaign has proven extremely effective for their brand. In fact, as of Sept. 18 Nike's stock value has gone up 4.5 percent since the ad was released just two weeks before. This is largely due to Nike's success in reaching their target audience. According to The Institute for Diversity and Ethics in Sport, almost 70 percent of the NFL is black, which validates Nike's use of a black male for their NFL spokesperson. In addition, Nike's customer base is majority minorities. Customers wait countless hours in long store lines in order to buy the next sneaker drop. They are also the ones who created an entire culture around the Jordan brand. Through their advertisement, Nike has acknowledged the role of minorities in the success of their business and shown their appreciation.
Nike has set the bar with their advertisement. They dared to voice their opinion in society and stand on the side of change. So whether you support Kaepernick's protests or not, we all must agree that standing up for what we believe in is always the right thing to do.