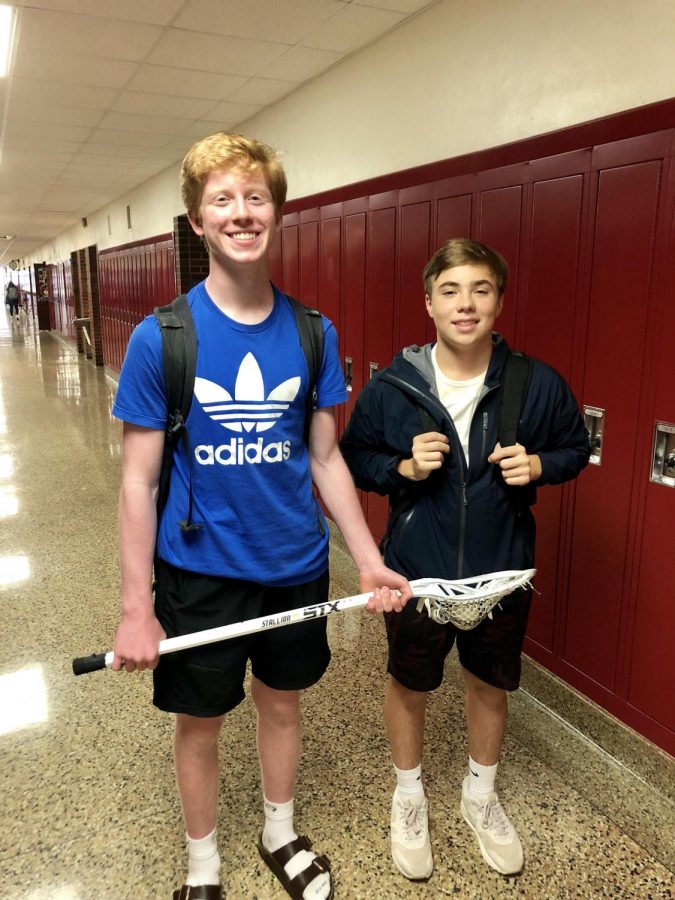 James Catanzaro
The Pioneer lacrosse team is exciting. Lacrosse, the Native American stick and ball sport, is spreading all around the country at rapid speed and is becoming a major program here at Pioneer. Many players are joining both the JV and Varsity teams despite not having any previous experience. Whether hearing about lacrosse from a friend or simply turning on ESPN and watching the sport at the college level, there is no denying it is taking off around the country, and more specifically right here at Pioneer.
With the lacrosse program increasing in popularity at Pioneer over the last year, strong head coaches at the front of both teams are very important to the organization. However, with the former head coach quitting after firing a Junior Varsity (JV) coach, Pioneer has been on the hunt for new leadership.
Some players feel that the change in coaches is necessary in order to improve their performance. "Our practices always tended to be laid back and not always intense, which could translate to the games," said sophomore Varsity men's player Owen Lutz. "I hope the new coach brings more seriousness, maturity, and leadership."
Men's lacrosse barely missed the playoffs last year, and the Pioneers are shooting for a successful 2018-2019 season for both the JV and Varsity teams. Additionally, with two coaching slots open, the players are excited for the future of the team. " Hopefully new styles of play will improve the team with a new coach," said Lutz. Since Pioneer's competition is becoming more skilled, the players feel that both new coaches must become the face of the organization.
A coach is important in any team sport, but especially for lacrosse. "Our practices always tended to be laid back and not always intense, which could translate to the games," stated Lutz.
A lacrosse coach must be able to make the team play together while also focusing on improving every player's skills and strengths as a whole. "I think it will affect my play in a better way. A new, devoted coach will make me a more committed player," claims Adam Karibian. "I think a dedicated coach will make me more committed to lacrosse and a more competitive player," said Owen Lutz. The players are hoping for this new coach to improve their play and the play of the team.
The growth of lacrosse around the country has clearly transferred to the Pioneer program, with 21 players on JV and 24 players on varsity last year. "I notice that teams are getting bigger, better, and more committed to the sport," said Karibian. The importance of a coach to both teams is crucial. The players need not only a coach but a mentor, leader, and role model to lead the team to a successful 2018-2019 season. "The more serious the coach, the more dedicated and passionate the kids will be," said Adam Karibian.