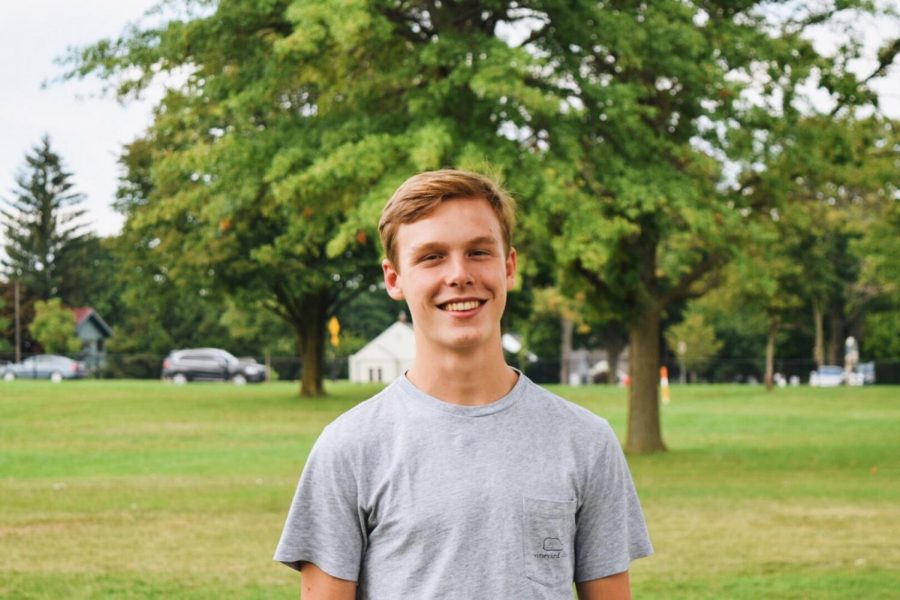 Anyone who has lived in the state of Michigan is aware of the Michigan-Michigan State football rivalry. It is older than any living person, as the first matchup was a 39-0 Michigan victory in 1898.
Since that fateful game, the two teams have met 111 times, with Michigan winning 70 games to Michigan's State's 36 (five games ended in a tie). Michigan State, however, has won eight of the last eleven games.
One thing that has kept the rivalry fueled are memorable moments like Charles Woodson's one-handed, gravity-defying interception in 1997—or punter Blake O'Neill's last-second fumbled snap in 2015 that ended in a game-winning touchdown for Michigan State (and shredded hearts for Michigan fans). Those iconic moments have also ratcheted up the disdain the two teams and their fans have for each other.
In 2007, Michigan running back Mike Hart condescendingly referred to Michigan State as Michigan's "little brother," and just a few weeks ago, when the two teams met in East Lansing, Michigan State players marched right through Michigan's pregame warmups, earning themselves a $10,000 fine from the Big Ten Conference and a scolding by Michigan coach Jim Harbaugh who called Michigan State's actions "bush league." (Michigan State's coach Mark Dantonio shot back that Harbaugh's comments were "B.S.") Michigan's response? Linebacker Devin Bush used his cleat to scrape up the Michigan State logo at midfield, then the team earned a 21-7 victory.
        As students at Pioneer, where we both literally and figuratively go to school in the shadow of The Big House, you can see the ways that Michigan football has seeped into our culture. For example, walking in the halls on an average day, an article of Michigan clothing is rarely out of sight. For some Michigan State fans like Junior Jack Martin, this makes them feel like they are going to school in enemy territory. "At Pioneer, I feel like I am surrounded by maize and blue, so when I go up to East Lansing, it is like paradise," says Martin.
        Another reason Michigan allegiance is so palpable at Pioneer is that it has been instilled from a young age by parents or relatives who are Michigan alum and make football loyalty a family tradition. Mia Steinhauer, a Pioneer sophomore whose mom went to Michigan says, "I've been going to Michigan football games since before I can remember; my first game was probably at the age of one or two." Sophomore Jack Shemke, whose father is a Michigan alum, has also been a football regular. "Michigan football was a major part of my childhood; I have memories of going to games since I was seven," he says.
There are, however, plenty of Michigan State-faithful Pioneer students as well because East Lansing is only an hour away, and their fandom has roots that run just as deep. Martin and Pioneer sophomore, Kasey Bernas both say they were basically born Michigan State fans, as both of their parents went to Michigan State and have made going to football games routine. Martin's family even has season tickets and regularly makes the drive to East Lansing.
        Though they disagree on the field one thing all of these football fans seem to agree on is the impact the game has on Pioneer students. The Friday before the game, students make their loyalty known by wearing either maize and blue or green and white. Then, Monday after the game, fans of the winning team rarely celebrate quietly, relishing the opportunity to rub a victory in the faces of the losing team's fans. "[Michigan fans] are extremely annoying, especially because many are fake fans," says Bernas. Shemke, however, says the annoyance goes both ways, "My friends who are Michigan State fans will all be in my face all day about the game, and it could affect my day or even my week."
        At the end of the day, however, even a powerful rivalry like this one cannot break the community of Pioneer or, in a larger context, the Michigan community for more than a couple of days. The rivalry is (mostly) just for fun, and there is genuine respect behind all the bravado. This was recently exemplified by a thoughtful note Dantonio sent to Michigan basketball head coach John Beilein, a man he had only met once before after Coach Beilein had heart surgery this summer. This phenomenon is evident in the halls of Pioneer too. Once the annual game is over and the winners have gloated for a few days, most students move on, with maize and blue existing in harmony with green and white. At least until next year.