Rivalry between Pioneer and Huron runs deep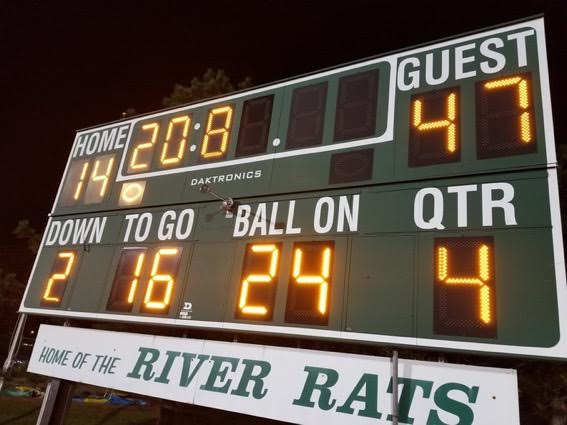 As Ann Arbor's original public high schools, Pioneer and Huron have always had a rivalry. On the Pioneer side, we make fun of Huron for having a "River Rat" as a mascot and call them our "little sister school".  On the other side, Huron's 2020 student section actively mocks Pioneer on social media platforms like Twitter. With all of this animosity, it's no surprise that there is a history of fights breaking out at Pioneer vs. Huron football games. 
According to MLive, fights can be traced back to October 12, 2012, when both players and coaches were involved in an on field brawl  It started with a Huron coach complaining that Pioneer wouldn't take a knee to run down the clock in the final seconds of the game and in response a Pioneer assistant coach struck him. The incident escalated further, as players from both teams began tackling one another. One victim was sent to the hospital after receiving a crutch to the face, but no arrests were made in the fight. Both coaches received a one game suspension.
  Even last year, in the 2018 football season, a fight occurred. Although not as large as the brawl in 2012, it was still significant enough to bring police to the scene and leave onlookers frightened as rumors of a gun threat circulated. Pioneer senior, Hannah Bondy, recalls, "I saw people and cops running towards the fight." Many students found themselves racing to get home, not knowing if there was an actual gun threat at Hollway Field. Pioneer senior, Kujuana Quinn, described that night, "There was a gun threat, and my friend and I were so scared that someone was going to shoot up the stadium, that we went around the back exit." From Quinn's perspective, everything that happened before leaving the game, including the fight, was a blur. "I didn't know what happened but I heard a fight was happening before I actually saw it. My friends and I didn't really connect the dots until after the fact." 
The 2019 matchup that took place on October 4 occurred without any physical altercations. However, there was still taunting from both sides. The most brutal cheer came from Pioneer's student section shortly before halftime, when Huron's marching band filed onto the track. The chant of:"Where's your grammys?" arose along with laughter becauseHuron's band, orchestra, and choir haven't won such prestigious awards. 
Huron's student section made a measly attempt before the game to instill anger in Pioneer students on Twitter. Shortly after Pioneer's student section tweeted what the theme would be, Huron seniors took to social media to mock Pioneer seniors, making fun of a simple typo in the student section's bio.  Many brushed this off, but others, such as senior Maxine Mucha, were disturbed at how petty this was. "They're only doing this because they haven't beat us in 17 years." she said. Soon after, Pioneer won against Huron for the 18th year in a row, with a score of 47-14.