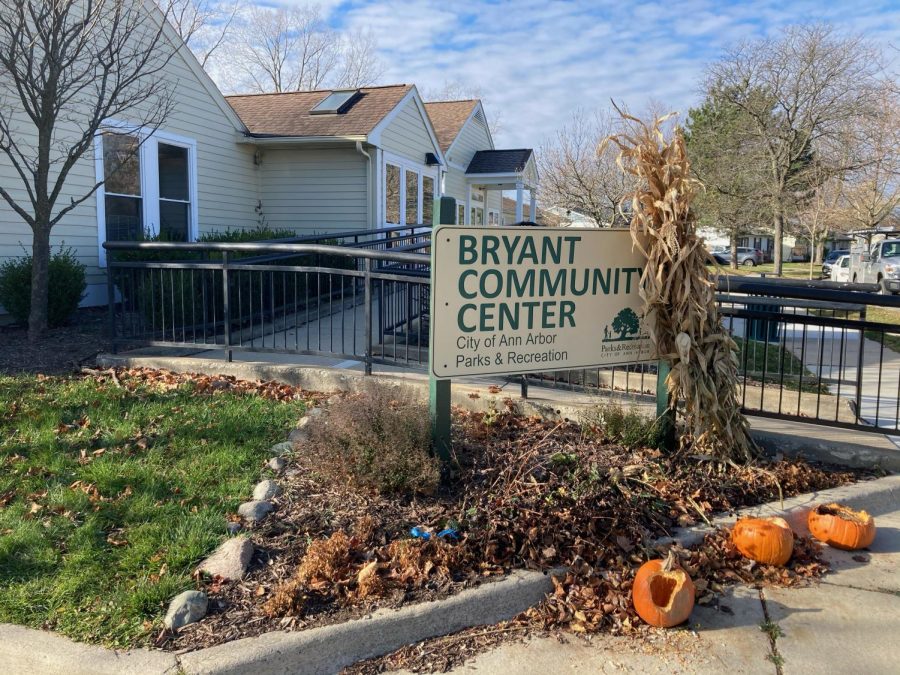 The Covid-19 pandemic has created  a substantial increase in food insecurity for many Ann Arbor residents, leading to a greater demand for community kitchens and food distribution programs.
Many are relying on food pantries across the county in order to get the food that they need. While waiting in line for the Bryant Community Center Food Pantry last week, Ruby, a client who did not want to give her last name, said the food pantry has made the difference between her having or not having any food at all.
"I'm just very blessed that the pantries are open," she said. "They always have good food and vegetables, and I don't think a lot of us would be able to make it without them."
Ann Arbor resident Ann Bouligton said she, too, has relied on the food pantry during the pandemic. 
"I am almost totally blind. I can't get to the store anymore. I can't use a computer to order stuff online because it is not accessible, so I come here because it's the only way I can get food," she said. Bouligton also appreciates the pantry's large options for food, which helps with her dietary restrictions.
 "I'm diabetic and so they don't give me stuff that I can't eat," she said.
Food delivery programs such as Food Gatherers have also been extremely helpful to many residents. Lauren Grossman, a staff member at Food Gathers, has encountered many people who have been relying on these services throughout the pandemic. 
"I remember a mom who had come to pick up food with her son, and when I asked her what it has been like, she said 'this program saved us.' They had run out of their SNAP (Supplemental Nutrition Assistance Program) benefits and she said that this helped them get through the end of the week," Grossman said.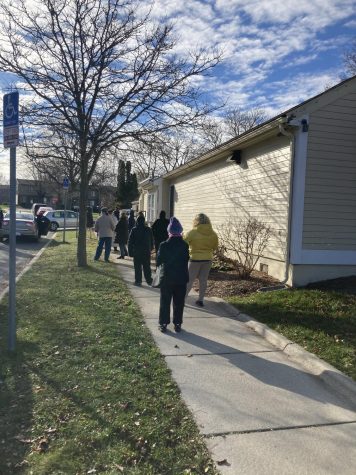 Food Gatherers' partner agencies have seen a 30 to 300 percent increase in demand since the beginning of the pandemic. 
"Pantries that might have been serving a hundred people in a month were now serving that many in a week," said Grossman.  
Much of this need is coming from people who have never faced food insecurity before. 
"Forty percent of the visitors were people who had never visited a pantry before," said Grossman. "We've gotten phone calls from people who have never needed food before, who used to volunteer or be donors, but who now need to come to us for help." 
The Bryant Community Center, the largest food pantry in the county which Food Gatherers regularly supplies, is seeing this demand first-hand. 
"Food Gatherers are really leaning on us to get food out," said Skylar Woodman, Director of the Center. "Some other area pantries suspended their operations entirely once Covid hit, and we decided that we wanted to continue to make that resource available." 
Once Covid-19 hit, the center eliminated their policy that limited visits to twice a month to accommodate the increased demand. They expect to have distributed around $1 million worth of food by the end of the year. 
At the start of the pandemic, Food Gatherers was struggling to meet the needs of their recipients. Much of their food is donated from local retailers, who at the time were not able to donate as much due to delivery shortages.
"A lot of it wasn't there anymore because places were selling out of food," said Grossman. "There was a lot of trouble ordering food, because of the supply chain."
On top of this, the lack of staff presented Food Gatherers another fundamental challenge. "Essentially it was a perfect storm," said Grossman. "We rely on this wonderful cohort of 6,000 or so volunteers who come in every year and because of the pandemic we had to cancel all of those shifts over night. They volunteer about 60% of the hours worked at Food Gatherers. We lost that help overnight." 
To make up for the lack of volunteers, the National Guard was sent to help. 
"They were deployed to our warehouse from late March to mid July and then again this September until now," said Grossman. "They have been filling the gap where that volunteer service was. They have been just incredible. They come in and they're there for eight hours a day and they're packing emergency food boxes and getting it out to the community."
While the Bryant Community Center did not send away their volunteers, they have also had to make adjustments to their operations. 
"We are preparing food in bags and handing them out to clients through the window on the side of the building, rather than have them enter the building and pick their own food out," said Woodman. They have also become a distribution site for Ann Arbor Public Schools' food distribution program for students and their families.
As the pandemic hits record high numbers, most do not see this problem disappearing anytime soon. 
"We expect that there might be 24 to 36 months before food insecurity starts to decrease again. There's going to be a real need for food assistance for a long time," said Grossman. "It has been challenging, but we've stayed open and we're distributing more food than ever before."