AAPS changes grading policy for online school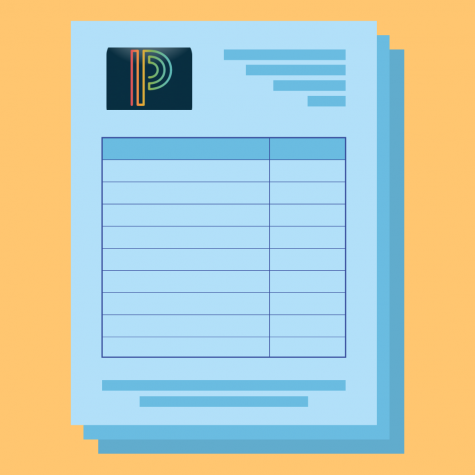 To accommodate students' academic and social-emotional struggles during online learning, the Ann Arbor Public School district has modified its high school grading policy for the 2020-21 school year. 
Under the new system, teachers will continue to give letter grades to all students. But students who receive a D-, D, or D+ for the semester will see a "G" on their transcript, signifying that they have received credit for that class. Students who end an E will receive a "NC," meaning no credit.
This new system shows whether or not a student has passed a class without negatively affecting their grade point averages.
In a Dec. 11, 2020 update to parents, the Pioneer administration said that the new system is meant to address students who have been struggling with online learning.
"We know that many students are managing very challenging personal situations. Our hope is that this change will help to support the well-being and success of learners, maintain the academic integrity of our programs, and stay true to our values," said the update. 
Jodi Bullinger, a teacher at Pioneer, acknowledges the need for the change in policy.
"I do think that there needs to be some sort of accommodation for illness that has been severe for certain students," she said. "If students can keep their grades up in the classes that they need for graduation, and then take credit for the classes that they don't need for graduation, without taking a major hit to their gpa, I do see the logic in it"
Yet, Bullinger is concerned about communication around the new grading scale. A certain college program might allow a student to take a college-level course for credit in high school, but may require the student to take the course again in college for an actual grade.
"We have this new grading program, but they weren't super communicative about certain schools. A bunch of kids didn't catch the fine print and now they're screwed," said Bullinger.
This will be especially the case for students who are planning on playing a sport in college.
"The [National Collegiate Athletic Association] has not necessarily said that they're going to accept credit," said Bullinger. "If you're an athlete and you are being told that this is an option, I don't know that we have clarity that all of the places where our students may land after Pioneer are going to accept this model."
There are also concerns about the broad brush that this policy paints.
"There are different reasons that people need those accommodations, and they're not being necessarily differentiated," said Bullinger. "There's a big difference between getting violently ill or having a family member who died, versus just struggling with the online format." 
Similar to AAPS, the University of Michigan and Michigan State University have also changed their grading policy for this school year. MSU is allowing all students to take their classes on a pass or fail basis.
UM has a similar policy as AAPS: students who receive a D+, D, D-, or an E will receive a "No Record Covid" in its place, meaning the student gets no credit for the course without impacting their grade point average. Their policy differs for students who receive a C, B, or an A as those students may choose to receive a pass rather than a letter grade. 
Like many decisions during online school, no one knows the best answer.
"I don't know that there is a perfect solution to all of this," said Bullinger. "But I do think that there needs to be some sort of accommodation."