Student Private Emails: Not So Private?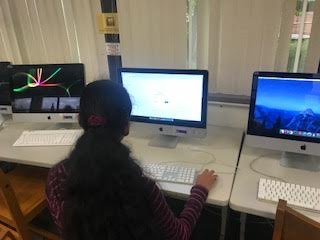 The district-wide confusion and frustration this fall caused by the changing of school email passwords has left students curious: How much privacy do students actually have with their school emails?
According to the Ann Arbor Public Schools' Student Email Guidelines, students are protected under the Child Internet Protection Act, Children's Online Privacy Protection Act, and the Family Educational Rights and Privacy Act. The Internet Protection Act states that the school is required to have technology measures and policies in place that protect students from harmful materials. The Online Privacy Act only applies to commercial companies, such as Google, and limits their ability to collect personal information from students under the age of 13. And FERPA protects the privacy of students and families by preserving student education records so they can only be viewed by students and families. Although these protections are in place, student emails and messages are not secure. Every student in Ann Arbor Public Schools is subject to the Freedom of Information Act, meaning that if an administrator suspects a student of inappropriate email use, they are permitted to look through their school email.
In the weeks before school started, if students attempted to log in to their school emails, they were met with bold, red, lettering that read: "Your password has been changed." Students such as Pioneer junior Teresa Frikke-Schmidt were irked by the fact that their passwords had been changed a second time. "It's super annoying, because I have a set password for most of my accounts, and now I'm unable to change it back," said Frikke-Schmidt.
When trying to log into the RI [Reading Inventory], Pioneer junior Allison Dabrowski also encountered issues. "Everyone else was logged in, and I wasn't, because my password had been changed, and I had no idea what it was or how to get it. I had to interrupt my class to get my password. It was frustrating because something similar happened to me last year, too." Many students, along with Dabrowski and Frikke-Schmidt, have expressed their concerns that the district has so much control over their school emails.
The reality is that student emails are monitored and filtered quite heavily. All student emails must pass through Google's Postini Message Security System. Rules and filters are set up so that students are unable to use profanity or harass others.
Student email passwords are changed annually in an effort to enhance security and ensure that students have a safe and worry-free year with their school emails. As much frustration as it may cause, district officials say they are trying to help students so that they don't have to concern themselves with school emails getting hacked, or leaked to the general public.
Password changes can be incredibly annoying, and inconvenient, but Ann Arbor Public School officials say they want students and their families to know that they are in pursuit of top-notch online security for the entire district and that they can call the A2Schools technology help desk at 734-994-5040 anytime they need assistance with their school emails.