Pioneer offers various tutoring programs for students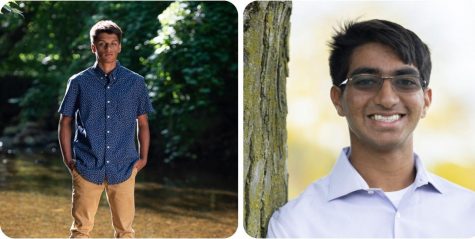 Several Pioneer groups such as the Student Council and National Honor Society have created tutoring programs for students who are feeling overwhelmed with the excessive workload of online school. 
"When you're on a big Zoom call, it's a lot harder to approach a teacher to ask for help or clarification," said senior Arnav Brahmasandra who organized the Student Council tutoring initiative with senior Joseph Alphonso. "My hope for the Student Council tutoring was for students to form a connection with their tutors and feel more comfortable asking questions." 
Students can fill out a Google form where they can specify which subjects they need help with. From that form, the Student Council Board will then pair up students with tutors from Student Council and NHS who have had  previous experience in the requested courses of the respondents. Pairs meet every Wednesday according to their availability. 
"Students definitely need help, and it's not bad to ask for help. The tutoring gives students an easy way to get help with assignments and to understand them better," said Brahmasandra.
Students can also receive help with school work by signing up for sessions at the Learning Center, which would normally be open every day during seventh hour in school. Now, students can set up online meetings with teachers during the regular times or on Wednesdays for one-on-one help. 
"We have teachers in many different subject areas, and they are all capable of helping at many different levels," said English Department Chair Don Packard who helps run the Learning Center. "They are all Pioneer teachers, so they know the curriculum. The Learning Center offers a way for students to connect with experts in their field and grow as students," he said. 
Completing assignments has been very difficult for many students this year in the virtual setting. 
"Most people feel as if they are teaching themselves every topic," said Pioneer junior Jeannie Liu, a tutor from Student Council. "It is nice to have someone to help you." 
Brahmasandra agrees. "I know that the amount of school work has been taking a toll on people. A lot of people are feeling isolated right now, which can make them lose motivation," he said. "I think some teachers are just assuming since you're home all the time, you can do more homework, which is not really true. Staring at a computer screen drains your energy. Students aren't as efficient as they were before." 
Brahmasandra said that having the chance to meet with a tutor will alleviate some of this amounting stress from school work.
 "The tutoring gives you help, and that's what a lot of people don't have right now." he said. 
Pioneer freshman Neisja Brown said that the Student Council tutoring program has helped her turn in missing assignments and sophomore Alexandria Miller said it has taught her to problem-solve using available resources and to manage her time more efficiently.
Furthermore, Student Council's tutoring program broadened support beyond  academics. 
"I think it is very beneficial to have someone else to be able to help you with school work, or just to be there to talk to," said Liu. "I have personally loved being a tutor, it provides me the opportunity to help those in need and allows me to form connections that I would not usually form in school," she said. 
Student Council tutor Melanie Valtadoros said that she has been enjoying the experience to offer help to other  students. "Online school has been really hard for me, so I can't imagine what it is like for freshmen who doesn't really know anyone," she said. 
Brahmasandra encourages anyone interested to try out the tutoring program as it is available to students in all grades and class levels.
"A lot of people are feeling like they just need to muscle through and do everything themselves," said Brahmasandra. "We all know that this is a difficult year and not what you signed up for, but sometimes you do need help and that's ok. Don't be worried or embarrassed to reach out, people are there and they want to help you."