School sports paused due to rising COVID cases among student athletes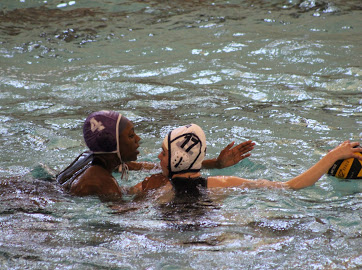 With school buildings scheduled to reopen over the next few weeks, the Ann Arbor Public Schools have paused all school sports due to a surge in student athletes who have either contracted or have been exposed to someone with COVID.
Pioneer Athletic Director Eve Claar in a late afternoon email to coaches said, "It is with heavy heart that I share the news that will require us to take a pause from spring sports beginning tomorrow."
The pause, which will last from Saturday, March 27, to Sunday, April 4, will prohibit all practices and games. Students will be permitted to continue self-workouts at home, with plans provided by coaches.
"Honestly, I was kind of expecting (this) because the cases are literally at such a high right now, and a lot of high school kids let their guard down too much because they don't think it affects them," said Carey Wang, a junior on the Pioneer women's tennis team. "I think the pause was actually a good idea because it's probably only gonna get worse from here." 
Senior Quoia Sam, captain of the women's swim team and member of the women's water polo team, agrees. 
"I believe it is best to take a pause," she said. "Doing so could limit the amount of possible cases coming back to a team after spring break. It may not be what's wanted, but it's needed. This is a great approach to allow sports to proceed in a safe way."
As a response to the rising cases, the district will require all student athletes to participate in a rapid antigen test on Monday, April 5, and Tuesday, April 6, as required by the Michigan Department of Health and Human Services and the Michigan High School Athletic Association. 
This testing will be implemented as a weekly screening tool throughout the season and will be contactless and saliva based.
"Results of this testing will inform our decision on next steps with spring sports competitions," said Paul DeAngelis, executive director for High School Education, in a district-wide letter to students and families.  "We strongly urge all student-athletes, especially those traveling for spring break, to have a PCR test completed (with results) by April 5."
If their tests return positive, the district expects student athletes to show "immediate and full cooperation" with district nurses and county contact tracers, and says they should follow the CDC guidelines for social distancing," said DeAngelis in his letter to parents. Individual athletes or teams "may be required to quarantine based on Washtenaw County Health Department orders." 
Details regarding the times, locations, and forms of the antigen testing program will be sent to parents and student athletes next week. 
Despite these sudden changes, many hope that these protocols will ensure that sports will resume as before.
"I understand and feel the pain and frustration of all that are involved. It is my expectation and my experience that our coaches will be able to provide support and encouragement to our student-athletes, families and each other at this time," said Claar. "By taking this pause, we aim to stabilize the impact of the local case surge on our athletic teams that will allow us to have a successful spring season."