Lowder to leave Pioneer, take superintendent job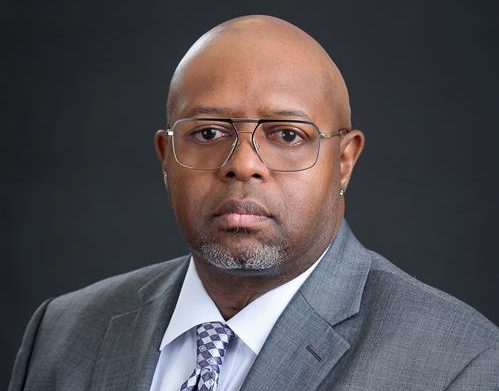 Update, Wednesday, Oct. 12 – Pioneer Principal Tracey Lowder officially confirmed late yesterday afternoon that he is leaving the Ann Arbor Public Schools after eight years to become superintendent of the Vandercook Lake Public Schools in Jackson. He made the announcement to Pioneer's staff at their after-school staff meeting yesterday, though Ann Arbor Superintendent Jeanice Swift had sent an email to the staff earlier in the day indicating that Lowder was leaving. Lowder said he will begin his new position on Nov. 1, but was unsure what his last day at Pioneer will be. Swift said she would have an announcement "over the coming days" about what the steps would be to replace Lowder.
Original story, Oct. 10, 2022 – Tracey T. Lowder II, principal of Pioneer High School, says he may be leaving the Ann Arbor district to become superintendent of the Vandercook Lake Public Schools in Jackson."I want to inform you all that I have started the process of interviewing for other employment opportunities," said Lowder in a statement emailed to Pioneer staff members. "I have been selected as the lead candidate for a position and will start contract negotiations next week."
Lowder took the position of principal at Pioneer at the start of the 2014/15 school year.
According to Lowder's statement, and from a statement by the Vandercook Lake school board, Lowder has entered contract negotiation with the Jackson County district. Lowder is also a resident of the Vandercook Lake district, according to a report by local outlet JTV.
The Vandercook Lake school board voted unanimously last Tuesday to enter the second round of negotiations. He was one of three candidates tapped to replace former superintendent Scott Leach, who left for a position in the Dundee community schools.
"If I accept this position, or any other for that matter, I will provide updates," continued Lowder. "Don't let the rumor mill get it twisted. I'm sure some of you have already heard – [and] no, I haven't been fired, demoted, or banned."