Ann Arbor decides: Baskett re-elected, vacancies filled after record amount of candidates made bids
After a rigorous campaign involving 13 separate candidates, Washtenaw County voters picked Susan Baskett, Jacinda Townsend Gides, Rima Mohammad, and Susan Ward Schmidt to serve on the Ann Arbor school board for the next four years.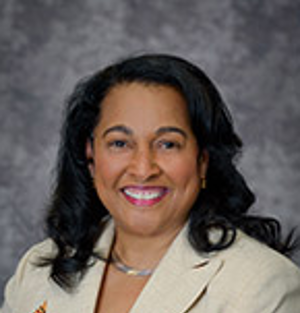 Tuesday saw four seats up for election on the school board. Voters were able to vote for up to four candidates from the field of 13. Baskett, the only sitting member of the board to seek re-election, won the most votes with 27,891 votes. Next in vote counts came Townsend Gides with 26,126, Gides previously served on a school board in Indiana. In third place was Rima Mohammad at 25,493. In a Twitter post the day after the election, Mohammad said she was "excited to be  the first Arab-American" to hold a seat on the Ann Arbor school board. In fourth place was Susan Ward Schmidt, the former president of the Board of Education for the East Lansing Public Schools, with 20,456.
In earlier interviews with the Pioneer Optimist, Baskett touted her decades long experience on the Ann Arbor school board, noting her role in overseeing major capital investments, like the construction of Skyline High School, buying new school buses, new furniture, and new musical instruments. She said that she brings institutional memory to the school board, noting that any new colleagues will be relatively inexperienced in the
position as she was the only incumbent running.
Gides, in the earlier interview, cited equity as a central part of her campaign. She notes that, statistically, school segregation levels are back to what they were before Brown v. Board of Education. She hopes to examine how the district's school of choice policy affects the local community.
Mohammad also cited equity as a cornerstone of her successful bid. She noted her experience as a refugee, working mother, and healthcare professional as motivating factors for her candidacy. Like the two other members of her slate, Gides and Jeremy Lapham, she voiced strong support for more community input.
Schmidt touted her service as President of the East Lansing school board and as a career educator who specialized in special education and state-level administration. Schmidt served as a teacher in the Ann Arbor Public Schools from 2015 to 2019, continuing on as a tutor from 2021 to this year.
Current board members Bryan Johnson, Jessica Kelly, and Rebecca Lazarus decided not to seek re-election. Their terms will expire this year.