Huron JV football team shuts down for season due to ongoing an assault investigation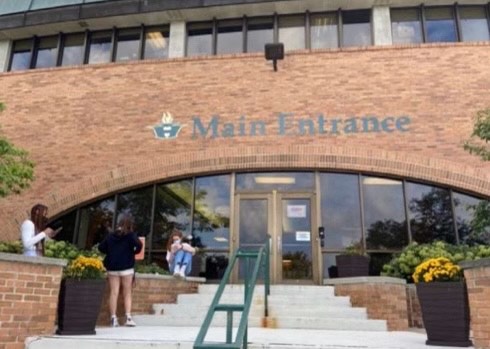 Four students on the Huron Junior Varsity football team have been accused of brutally attacking one of their teammates in the school locker room.
The incident allegedly took place on Oct. 3. School officials filed a police report on Oct. 10 after the victim's mother brought it to their attention. The investigation is ongoing, as of Oct. 28. 
According to MLive, the victim was pushed to the ground and wrapped in some sort of netting, and his phone was broken. A video began to circulate on social media soon after, depicting the attack. 
"It was a joke that went too far," said one member of the team. 
The police are still investigating a possible motive or potential for a hate crime charge, according to WXYZ Channel 7. 
The football season for the Huron JV team has been cut short, they did not play another game or hold another practice after the incident was reported. A scheduled game against Lincoln High School was canceled, though both the varsity and freshman teams continued to play.
Superintendent Jeanice K. Swift released a statement on Oct. 19, stating that "[Huron's] team implemented strong mitigation measures and took appropriate disciplinary action." 
According to Swift, the Huron principal and other members of the staff have worked to complete a full investigation, including inquiries into disciplinary action and Title IX concerns. 
Title IX is a federal civil rights law that prohibits sex-based discrimination in any school or any other education program that receives funding from the federal government.
The Huron athletic code of conduct states that, among other examples of "gross misconduct," assault committed by a student on any Huron team has the potential to result in suspension for one year of any athletic activity. 
"Everyone [on the team] was angry and sad," said a member of the JV team. "The season ended on a bad note because of the incident."
The AAPD have not yet released any public statements surrounding the case.