UPDATE: Missing sophomore found dead under Hollway bleachers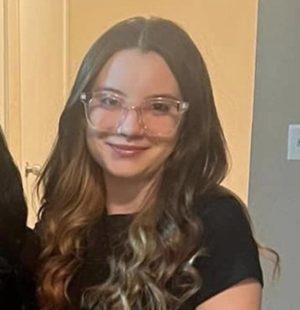 UPDATE: Monday, Jan. 30, 5 p.m.
A Pioneer sophomore who was missing for over 72 hours has been found dead on school grounds.
Adriana "Addy" Davidson, 15, was reported missing on the night of Friday, Jan. 27. She was found dead by local authorities using a police K-9 unit at 1  this afternoon. Her body was found under the bleachers at Hollway Field football stadium, on the grounds of Pioneer where she attended. Law enforcement officials have told local media they do not suspect foul play at this time as they are awaiting an autopsy to determine the cause of death.
Davidson's disappearance sparked a massive outpouring of concern and compassion throughout the Ann Arbor community, especially throughout social media platforms frequented by high school students.
While Davidson's disappearance was initially characterized by both law enforcement spokespeople and news media as suspicious after her phone reportedly was found near the Pioneer tennis courts.
In a statement sent to the Pioneer community shortly after news broke of the tragic student death, Ann Arbor Public Schools Superintendent Jeanice K. Swift said, "Our sincere and heartfelt condolences go out to Adriana's family, friends and the Pioneer community. Please reach out and support each other. Remember that this hard news affects everyone differently. Sometimes it really hits hard even for students and staff who did not know Addy personally. This is especially true now."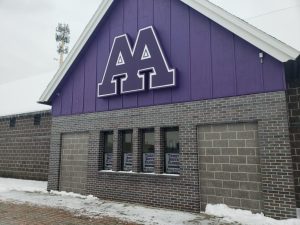 Swift added that counselors and grief support teams wold be in place to support students and staff at Pioneer, as well as across all AAPS school campuses as is needed this week, and urged everyone to "remain vigilant for all those who may be struggling across our community."
If you have information about this case, please call Washtenaw Metro Dispatch at 734-994-2911, or the confidential tip line at 734-973-7711.
If you are experiencing suicidal thoughts or emotional distress, call the national Suicide & Crisis Lifeline at 9-8-8.
ORIGINAL ARTICLE: Pioneer sophomore missing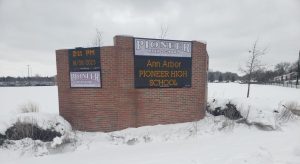 A Pioneer sophomore has been missing over 72 hours, prompting an outpouring of concern and compassion throughout the Ann Arbor community and on social media popular with local teens.
Adriana Davidson, a sophomore, was reported missing at 12:10 a.m. Saturday morning. Davidson was last seen leaving the Pioneer AAATA bus shelter around 11 a.m. the previous Friday. The Washtenaw County Sheriff's Office is currently investigating the incident as a missing persons' case.
"Adrianna Davidson last communicated with family around 9 a.m. on Friday, Jan. 27," read a report from the sheriff's office. "When Adrianna did not return home, her family began attempting to locate her. Unfortunately, they were not able to find her and contacted the Washtenaw County Sheriff's Office to report her missing."
Reports circulated throughout social media – as well as local news outlets – state that Davidson was last seen boarding the #29 bus. According to WXYZ Channel 7 in Detroit, Davidson's phone was found near Pioneer's tennis courts. 
Said one family member in a widely distributed Facebook post: "A student told [Adriana's] best friend that they saw her at the bus stop with a man in a black sweatshirt and black pants. They didn't seem like they knew each other."
"We understand that, in addition to Adriana's peer group, some students and staff who do not know Adriana personally may also be impacted by hearing this information," read a statement sent out by Superintendent Jeanice K. Swift.   
"Social emotional support is available in our schools, and in counseling offices as needed across our AAPS campuses. I know our thoughts of care and support are with the family of Adriana at this critical time. As we learn additional public information, we will remain in close communication on this matter as appropriate," continued Swift.
Updates are available on the Washtenaw County Sheriff's Office website. Those who may have information should call Washtenaw Metro Dispatch at 734-994-2911 or the confidential tip line at 734-973-7711.