FutureStars 2018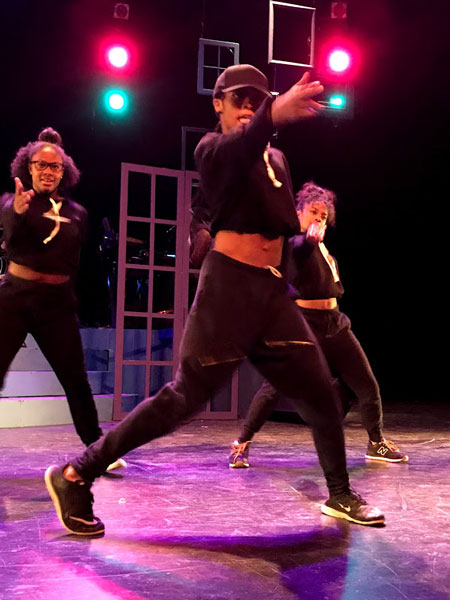 Hang on for a minute...we're trying to find some more stories you might like.
The 2018 Future Stars Finals took place right after finals, and nothing could have been better to cap off the semester.
The show is the largest high school talent show in the state, and it features students from schools across Ann Arbor. This year the underclassmen talent shone through, with sophomores Maya and Gigi Boyd, along with senior Kaleb Doughten-Priuska, taking first place for their dance performance of Chris Brown's "Party."
All of the dancers were stunned when they realized they had won.
"I was really shocked, but I was also really glad I got to win with Kaleb, Gabrielle, and the dance we choreographed," Boyd said.
Gigi agreed. "I was really happy," she said. "The audience's cheer was awesome."
Despite the amazing show of talent by the twins, Doughten-Priuska also reached an amazing accomplishment. This was his second time being a Future Stars Champion, as he also won in 2016 with another dance performance of Beyonce's "Crazy In Love."
Some of the performers found the experience to be beyond winning. Juniors Seth Dyer and Kenyatta Campbell performed the song "Glory" by John Legend and Common about black rights. They were picked by the judges as part of the top five acts, much to their surprise. "We cared more about sending a message than winning," Dyer said. "I didn't think people were going to think it was that good."
Not only the audience was impressed by the show; the people behind the scenes found the show to be a success, too. "Everyone is so talented it's unbelievable," Lyanne Yeh, a sophomore on crew, said. "My overall favorite part of future stars is hearing everyone and seeing all the acts grow and change throughout preparation, but also throughout each show. It's cool to be apart of it and see all of our hard work pay off."