Seniors shine at Concerto Concert
Pioneer had its 62nd Annual Concerto Concert on March 21, showcasing the extraordinary musical talent of several seniors. Seniors audition to perform a solo in a concert with the full orchestra. This year five seniors were chosen: Martin Ahn on piano, William Meng on flute, Sophia Janevic on violin, Greg Papaefthymiou on trumpet, and Carly Nadeau singing soprano.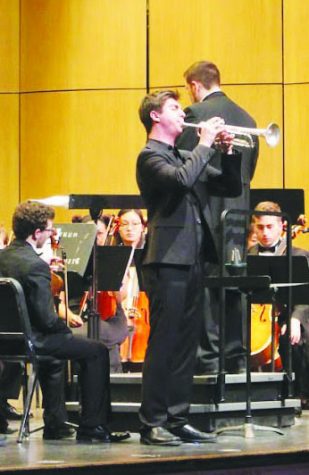 The Concerto Concert is an important event for the senior musicians, who often work all year to perfect their pieces. "The concert was a completely new experience for me. I didn't expect to get one in the first place so when I did it meant a lot more," says Papaefthymiou.
Pioneer senior Yoav Hayut, who plays violin, says that while the Concerto Concert is challenging for the orchestra, it's also qu
ite rewarding. "It's something we need to be mindful about because you're not only trying to play at your best to make the orchestra sound good, but you're also trying to support the soloist," says Hayut, adding though while the experience is technically difficult, the results are spectacular. "The end product is very much worth it."